Sewage / Trash Pumps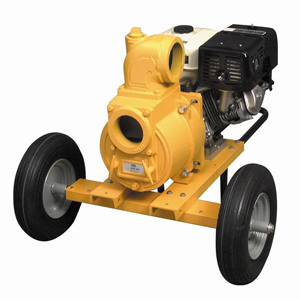 A Sewage and Trash is designed for handling solid laden liquids and slurries. The solids handling capabilities of these pumps make them ideally suited for a variety of industrial applications including: sewage treatment, canneries, chemical processing, wineries, tanneries, meat packing, breweries, pulp, wood chips, process water, sludge and slime, waste water, white water and other applications. Our sewage and trash pumps will easily handle liquids containing sewage, stone, sticks, mud, and other solids. Most models are for use with non-flammable liquids compatible with pump component materials.
WeGotPumps sells a variety of sewage and trash pumps from leading manufacturers in the USA.
If you can't find what you're looking for, call us at 888-81-PUMPS. We have hundreds more pumps available.
Showing 1–16 of 17 results